Scottish auctioneers,Thomson Roddick Auctions are selling a Wheastone Aeola 56 key metal-ended tenor-treble serial number 29004, a model 19, dated September 30th 1921, in the Wheatstone Ledgers, on September 3rd. They describe it as 'Victorian' and their estimate is ridiculously low, given that Chris Algar currently has a similar one dating from 1924, for sale at £4,399! See below for details copied from the auction web page: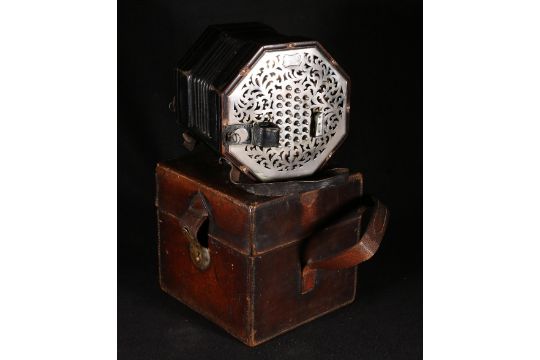 Description:
Victorian Wheatstone 56 button concertina serial no 29004, with foliate pierced silver plated grills and buttons, in a velvet lined tan leather case, 19cm dia.
Estimate:
700 GBP - 900 GBP
Edited by Chris Drinkwater, 24 August 2015 - 08:17 AM.