The Squeeze-In! Join us, 9/16-18/2022, for NESI at Wisdom House, Litchfield CT
Community Calendar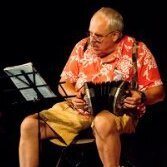 We're holding our 33rd annual NorthEast Squeeze-In at Wisdom House Conference and Retreat Center in Litchfield, CT. Wisdom House has lots of beautiful indoor spaces for workshops and jamming, very comfortable bedrooms, and excellent food.
COVID-19 POLICY
By the time registration closes on August 10, 2022, all participants must be up to date with their COVID-19 vaccination as
defined by the CDC.   We strongly recommend home testing no more than 1 day before September 16, 2022. If the test yields a positive result, the participant's registration must be cancelled and a full refund will be issued on request. Our COVID-19 policy is in compliance with the recommendations of the CDC and the State of Connecticut. Our policy is subject to change if those recommendations are revised. If a change in our requirements makes you ineligible to participate in the event, we will issue a full refund if it is requested no more than 5 days after we publish those changes.
 We invite you to stay connected through our mailing list and discussion group.
 NESI  is a non-profit, laid-back, weekend gathering of free-reed players and their partners. We welcome beginners and advanced alike as we play, sing, and dance together. Assemble with friends old and new in a comfortable, rustic setting with many places for workshops, sessions, and spontaneous jams.  Hobnob with other squeezebox aficionados and explore an assortment of instruments for sale and swap. Join us!   All details at: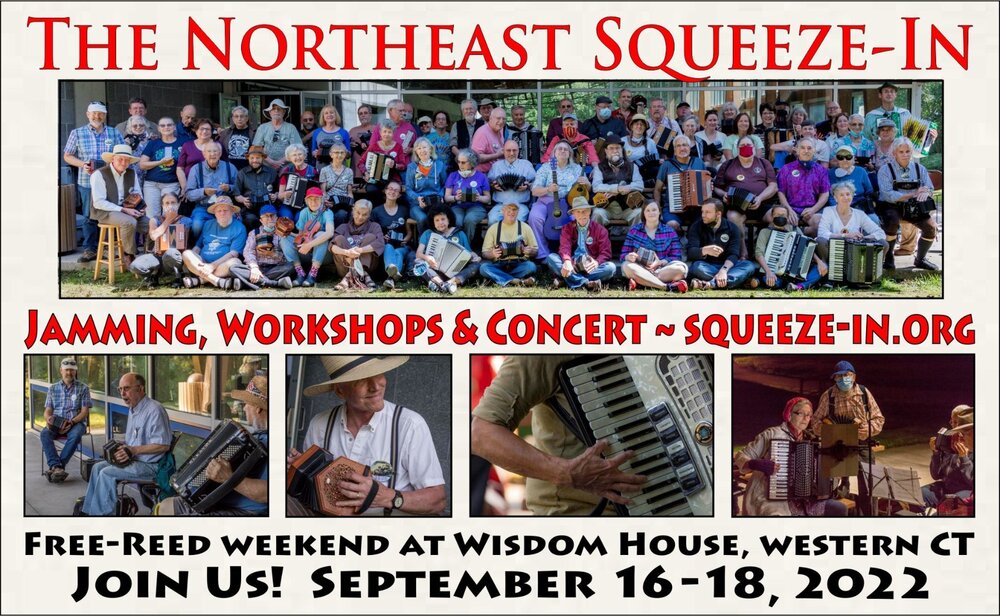 Edited by Stewart Dean
Venue change