I know its a 'cheap' one but I was thinking I'd love to customize it by painting a design on it (I erm..customize my clothes quite a lot). Is this wise? And if it is would acrillic paint be ok?
Its only the wood bit I want to paint.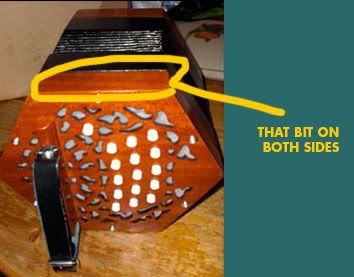 This is the graphic I was thinking of

I thought it might make it easily identifiable as mine.
Edited by LDT, 12 September 2008 - 10:35 AM.