In light of the recent discussions on alternate Anglo layouts, I would like to share with you John Hazlehurstís C/G/D adaptation. I was invited to play at the Furness Tradition Festival in Ulverston, England this summer where I met John and had a long talk with him about his 38 button Jefferies.
It seems that about 30 years ago he was playing this same instrument when it was a standard C/G Jefferies 38. He liked it but felt restricted by the limited chord options and difficult fingerings when playing tunes in D. I believe he was playing pretty much along the rows, then at least. Around 1990, he joined a band that played lots of D tunes. His solution was not to get a G/D as I did, but rather to cleverly switch the reeds around, retuning three of them, turning his third accidental row into a D row. His new D row closely duplicated the standard push/draw series of Anglo diatonic intervals while retaining all but one of the original ďaccidentalĒ notes, though not, of course, in the standard locations.
All of the alterations were done by John himself and are easily reversible, except for the retuning of the three reeds, F3 to D3, G6 to A6, E6 to G6. If someone else wanted to convert their 38 button instrument to Johnís arrangement, I could imagine a spare set of just those three reeds to try it out.
He has been playing on this altered box exclusively since then and has a glorious sound using extensive chords and inventive accompaniments for ceilidh, clog and morris dancing. I had the pleasure of spending several hours with him talking and playing and the next day was honored to be invited to play a local dance with his group, the Old Friends Ceilidh Band.
John generously wrote out a chart and explanatory notes on his retrofit C/G/D 38, included below, along with a photo of him and his altered Jefferies. I recorded some of Johnís playing which Henk has generously added to the tune link page.
Not only is John a master of his unique concertina system, but he is also an accomplished player of the Northumbrian small pipes. In fact, he learned to play pipe tunes on the concertina when he first started out and emulated the pipe sound as a musical model on which to base his concertina playing. John is also a composer of tunes in the local Lakeland style and has published them in his book Phizackleaís Fandangle, available at Corylus Publications, 3 Kestrel Drive, Dalton-in-Furness, Cumbria, LA15 8QA, UK
As of yesterday, John has joined c.net, so he can answer your questions about his system directly.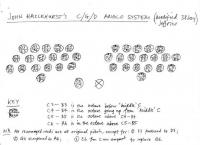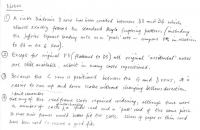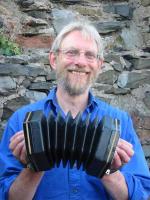 Edited by Jody Kruskal, 11 October 2006 - 04:46 PM.