A very nice Lachenal 32 plus air button in the key of C/G
It has been restrored and has a new Peter O Connor 6 fold bellows.
The whistle and squeak buttons work. Serial number 118880
The left hand side is a standard lay out. The top row of the right hand side is a Jeffries layout. I have been told this may have been a special order instrument. It come in a carrying case not the original case.
The price includes shipping and of course if it sells here a donation will be made to concertina net. ( also have a similar 30 key c/g available with standard layout )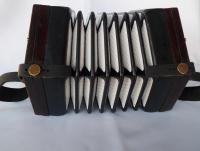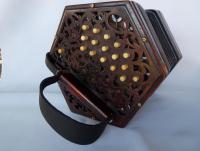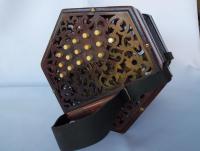 Price 1800 pounds