Years ago, I posted this image here.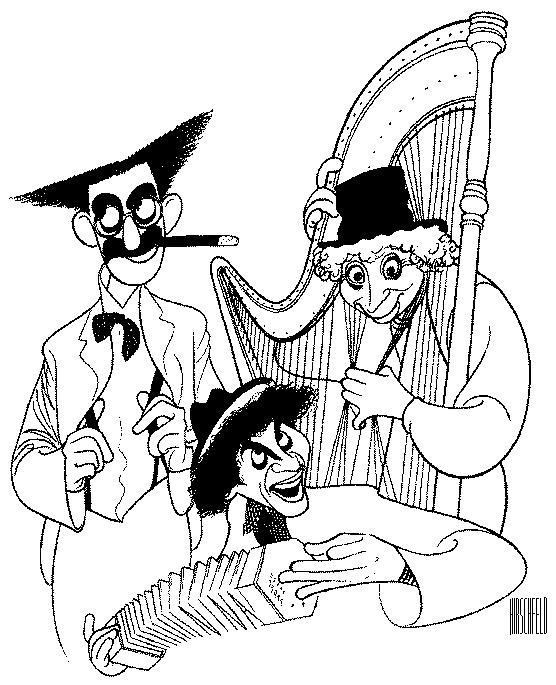 It is a drawing by Al Hirschfeld of the Marx Brothers. Groucho being Groucho, Harpo playing (with) a harp, and Chico playing... a concertina??! I still haven't found anyone who can link Chico to the concertina. Apparently it was just easier to include in the drawing than a piano.
My uncle, Sam Goldstein, is 97 years old (he'll be 98 in another month and a half). He has a
hobby
of making sculptures out of soldered copper wire of line art by recognizable artists. Here he is with some of his renderings of Hirschfeld and Dr. Seuss drawings.
He's always looking for new projects, so last month, his daughter (my cousin), Laurie, asked me if there was a drawing I'd like him to do for me. I showed her the above, and also a version with everything photoshopped out of it but Chico and the concertina.
Yesterday was Thanksgiving. We spent the afternoon and evening at Laurie's house an hour and a quarter down the river from here. Sam was there and presented me with this:
Thank you, Sam.