apologizing for the backward lettering.  The answer from Karen Wakker was that my "drawing is correct" for a left side descending keyboard.  I suppose it's possible that she just looked at the bottom row to identify descending, without noticing the differences in the top two rows.  I guess i'll see.

 
This diagram certainly implies a new end, action board and sound board for the LHS.
 
Shouldn't Wim be able to program his machines to simply make a mirror image of the usual left-hand end, action layout, and reed pan?  I think the only part of the design that might be more complex to deal with is the positioning of the hand bar.

 
Perhaps, I don't know what equipment he uses and how easy it might be to mirror everything.  If everything is that automated then his prices need to come down dramatically.  I assumed his prices reflect a significant amount of hand work.
Here is a picture of the action board.  It looks like some very careful layout design here and, I suspect, some hand bending of the levers to get it all to fit.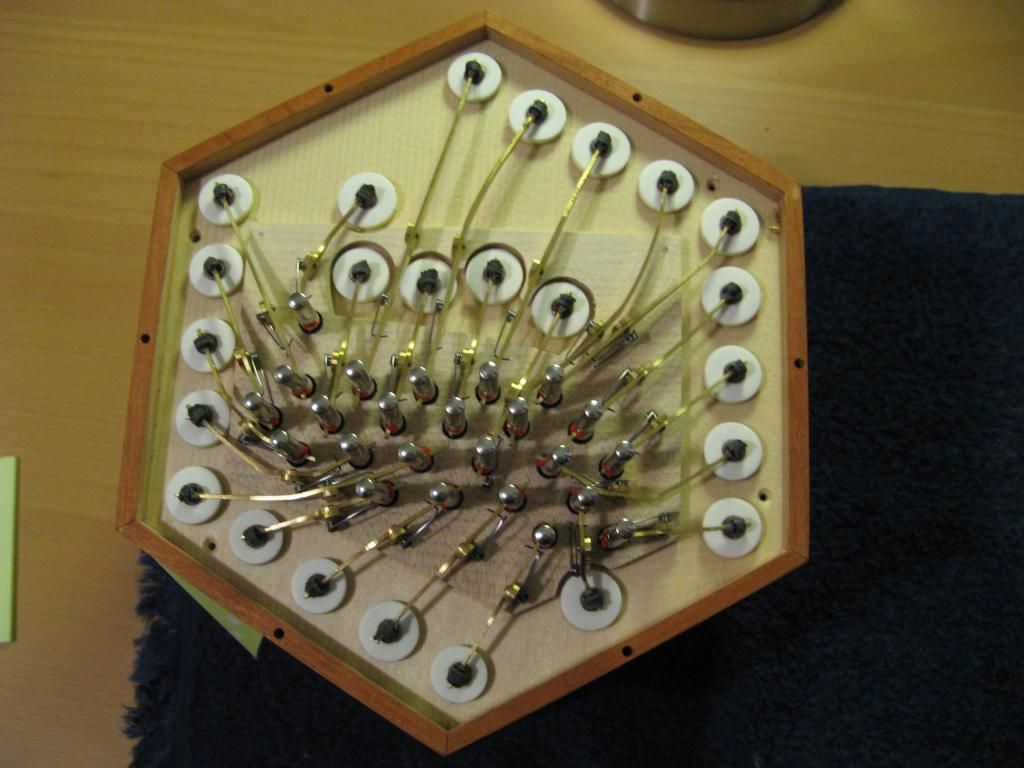 The hand rail is held on with 3 tiny wood screws and would be easy to reposition.
Don.