But perhaps his playing is?  Interesting to look at the envelopes of several players:
Simon Thoumire playing an Irish tune on YouTube:
Henrik playing Daniel O'Connell on YouTube: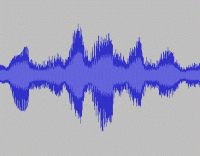 Florence Fahey playing a tune on Anglo on her Concertina Chick website: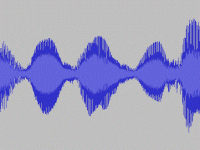 In Simon's sample, we see the "machine gun" capability of the EC demonstrated.  The notes can come as fast as the fingers allow, and, in his case, that's pretty fast!
At the other extreme, Florence's Anglo demands regular direction changes, inserting gaps in the flow of notes that are presumably only partly filled by the natural reverb of the room.
I'd suggest Henrik's sample lies somewhere between those, indeed, a lot closer to Florence's than Simon's.  I suspect there's more reverb on Henrik's recording than Florence's so the notes won't appear so well separated. But further, this is possibly his instrument with accordion reeds (?), and we might expect to see different starting times.  (Ideally, we'd have examples of the same tune played in the same room on the same microphones, but that's a bit tricky to organise from down here!)
Now whether you need to have Henrik's Sneaky Straps to achieve this on the EC is probably up to other EC players to clarify.  Happy to put up a comparative sample if anyone points me to a source.  Has to be solo concertina of course.
Terry