My lovely - in fantastic condition - 45 button Morse Geordie Tenor English Concertina is up for sale.
It's a bit like a treble, but has an extra row so it goes to a 5th lower (i.e. the lowest note is a C rather than a G).
It is in excellent condition, has fast action and plays beautifully (I don't though). I have a smaller Morse EC, which I am keeping, but I need to sell this one. I am a lifelong string player (mandolin etc) and 1 concertina is enough for me to enjoy.
Rosewood stained Cherry ends, black Delrin buttons, brass fittings, riveted action, 6-fold bellows, and high-quality accordion-type reeds. With original hardshell case.
Here's a link to the instrument on the Musicroom website...
http://www.themusicr...roducts_id/5115
All offers will be considered - you may grab a bargain

)
If anyone is interested, then please email me howard@thehilltribe.com. I live near Oxford, England.
Once sold, then a donation to this website will be made.
Thanks
Howard
(edited to include Musicroom link)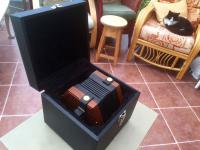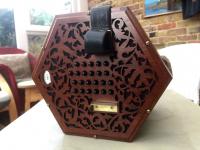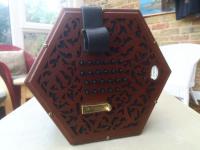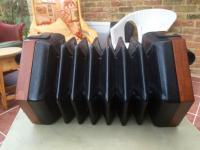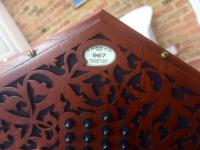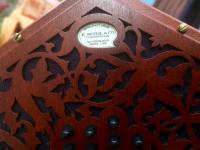 Edited by howardhill, 14 November 2015 - 06:10 AM.