Several years ago I couldn't resist to buy this little beauty. When I was asked for a piccolo recently I ended up selling it reluctantly to a lady in Britain.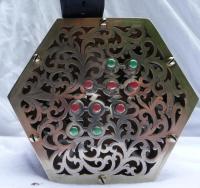 However she had expected it to finger like a piccolo ( one octave above treble ).
Now she is not happy that it fingers like the upper half of a treble ( starting on right hand C ).
It lives in a cute Mahogany-box with brass-handle: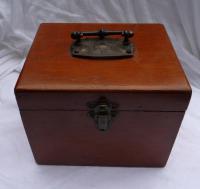 Before the little one returns to Germany I would like to offer it here.
I have never seen anything like it and - in fact - I wouldn't be too sad to take it back...
For more details and pics see http://www.concertinas.de/concertinas
PS: Should anybody know of a real piccolo for sale, please let me know!
Edited by conzertino, 02 June 2017 - 02:20 PM.